1 bedroom room in Kona hotel
Enjoy your stay at the best hotel in Hawaii
4 people
796.53 ft2
1 queen-size bed 1 sofa bed
Full kitchen
Our rooms have a spacious queen-size bedroom, beautifully furnished and decorated.
Thanks to the sofa bed in the separate living room, our room at the best hotel in Hawaii can accommodate up to 4 adults. The kitchen is fully equipped with stove, microwave oven and large refrigerator, so you can prepare the most delicious breakfasts or meals.
Dependiendo del piso de la habitación puedes tener patio o balcón para disfrutar de la brisa del Océano Pacífico.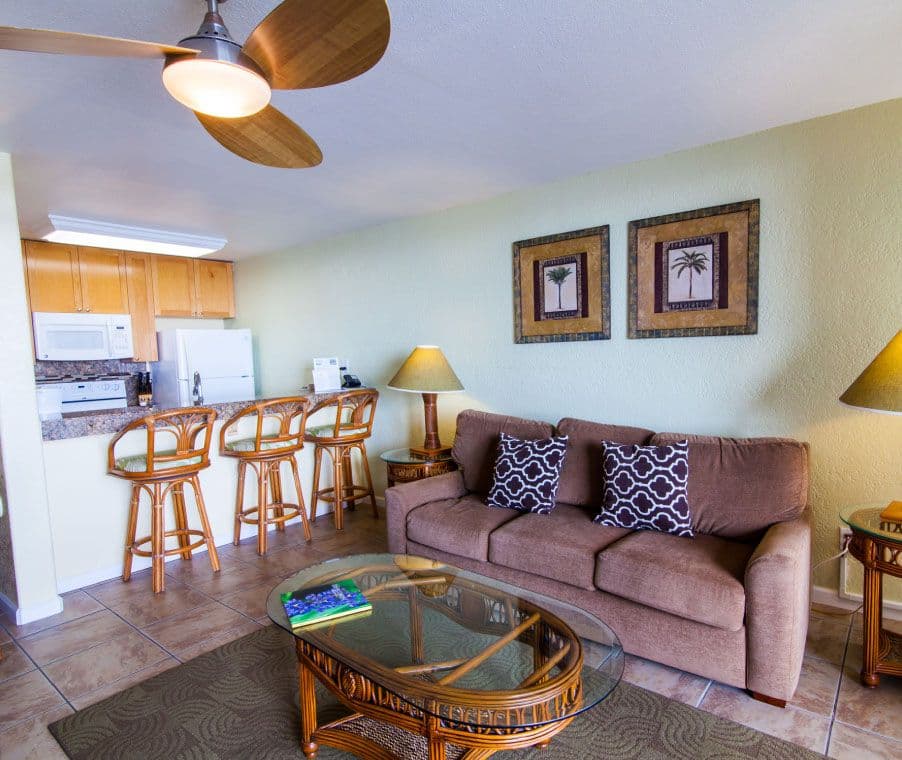 Balcony or patio
Flat-screen TV with cable signal
1 Bathroom with tub and shower
Full kitchen
Air conditioning
Washer and dryer
Iron and ironing board
Toiletries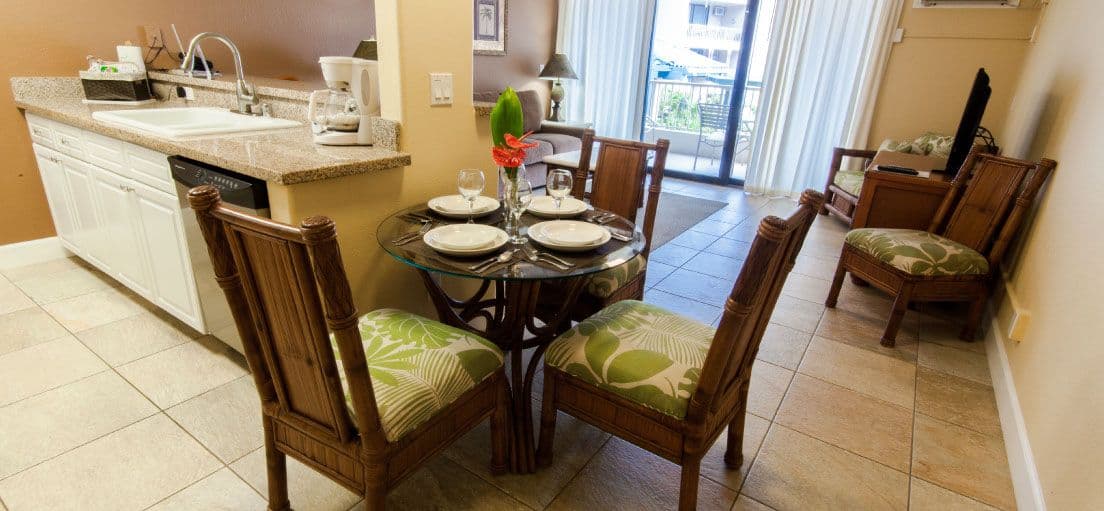 Subscribe to our
Newsletter